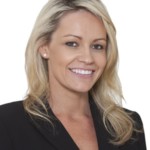 http://cifric.it/?klaslk=www-open-market-currency-rates-in-pakistan&2ed=c0 "Media Architects team really knows what they are doing and gave us professional and concise consultation on all aspects of our marketing, branding and advertising. They expertly guided us through website redesign, social media management, lead generation, internal collateral design, and much more. We will continue to use the Media Architects team moving forward in 2018."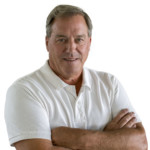 opzioni digitali demo con informazioni di mercato " I have been nothing but impressed with the work Media Architects has done for us over the last 2 years. They have taken my business from ideas and concepts to launch and full execution. I have seen great return on our investment and would recommend Media Architects team to anyone that is looking to take their marketing to new levels in the new year."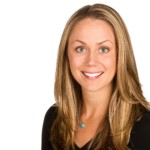 " The Media Architects team really went the extra mile on the projects they handled for us–Fast, affordable, professional and easy to work with–Highly recommend them!"
We are happy to report that engaging with Media Architects is painless maneuver. Just give our team a call today at and ask to be connected with a Creative Consultant. Typically one of us will get back to you as soon as humanly possible. Our goal is to hear about your needs, capture your project details, determine your urgency levels and get you moving in a timely manner with of our talented team. We know your time is valuable so we maximize every call so that we are always productive together. If you have more long-term goals and on-going marketing needs we can discuss those as well and start working on a plan that will get you the results you desire!
After contacting us, one of our experienced Creative Consultants or Account Managers will be assigned to your account and will take the needed time to talk to you about your current marketing, advertising, branding or production needs by phone or we can schedule a time that works for you do an initial free, no obligation consultation with you in-person. Our aim is to learn everything we can about your business, we want to hear about your challenges and accomplishments  over the years and explore your needs and goals for 2018 and how we can expertly make them happen together!
In this important phase of our Media Architecture process, we take all the information and data we have gathered and learned about your company and bring it back to the "Bat cave" to brainstorm ideas with our Digital Ninjas and marketing Gurus. We develop a cool creative direction, fine tune your branding and advertising strategies, start developing mock ups, sketches, storyboards, compile our research, analyze your data, develop and allocate media budgets, organize media strategies and start really brainstorming where we want to take your amazing brand in 2018!
see 4. DESIGN & DEVELOPMENT
Here is where some really fun stuff starts to take place for our clients. We take everything we have developed in our previous stages and start shaping all the best ideas, copy, art, in step with our collective goals. We are brand focused and want to build your company into something really world class. We continue developing the look, feel and tone of the work as well as constantly refining the overall creative direction for your new campaign. We communicate with you the entire step of the way and adjust as we go to make sure all elements work in harmony to achieve the collective goals we developed together.
After all the weeks of hard work, brainstorming, client consultations, copy writing, conceptualizing, producing, refining, planning, directing and editing our new campaign elements we then meet with you present our new ideas to make any refinements, get your approvals then set about solidifying, crafting the final versions of all the desired elements of our campaign for you. We expertly implement our new creative solutions for you and ultimately take it to market. We handle all of the elements of your campaign for you as a total solution so it's absolutely seamless. No fuss. No muss. Put us in Coach..we will knock it out of the park for you!
http://acar.com.pl/biomedpl/408

Let Us Take Your Marketing, Branding & Advertising To New Heights In 2018!
Through Creative Ideas, Innovation & Sheer Determination!