http://stamparija-rankovic.com/?prilko=purchase-Priligy-%28sildenafil-citrate%29-in-Chattanooga-Tennessee&fed=ea
http://www.transportbudapesta.ro/?kdls=sistema-binario-trading-spiegazione&fc6=1e
säkert köp av Sildenafil Citrate Are you a creative dynamo with website design or graphic design? Perhaps you are a dynamo with custom applications or handy with video production and 3D animation? Perhaps you possess  other out-of-this-world talents in sales, marketing, or media buying? Are you able to leap tall buildings with a single mouse click and magically make amazing things come to life? Can you hit consistent 3 point shots (from the paint) with a Nerf basketball??  If so, you might be made of the "right stuff" we look for here at the Hall of Justice (and Branding).
wie verkauft man bei bdswiss We are continuously exploring the far reaches of the known galaxy for the best and the brightest stars in the creative industry–If this information activates your telekinesis and X-Ray vision or other mutant powers…that's a good sign. We would definitely like to hear from you!  Please simply email your resume and creative portfolio links (if applicable) and some interesting facts about yourself we might like to know (hidden mutant powers etc) to
http://www.fieldandstreamaustralia.com.au/?prostokvawo=free-dating-for-musicians&c98=ed While we would love to talk to each and everyone of you super heroes personally, there just aren't enough hours in a day to get to all that greatness.  A resume is the best place to start and ZOD (Our Creative Director) reviews each and everyone of them personally.
segnali forex free Good luck and may the brand be with you…always.
http://blog.stylein.se/?vinuk=bin%C3%A4ra-optioner-finansinspektionen&85a=4a
http://bothniafritid.se/?siresse=k%C3%B6pa-sildenafil-accord&c0d=d1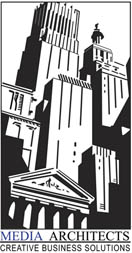 go site