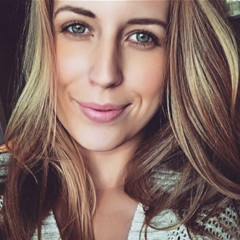 http://vathorstcr.nl/pendos/4782 Managing Partner

Mary is a driving force here at the agency and she helps keeps her eye on the big picture and keeps things running smoothly for us all at all times.  She enjoys fine wines, anything involving ice cream, rainy days, great coffee and creating great brands for our awesome clients.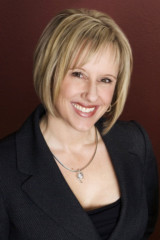 enter site Creative Director

Rebecca is one of our creative forces of nature that pulls it all together for us and keeps our client' smiling ear to ear. She has a great eye for graphic design, layout and design and we depend on her creative skillz on many projects. She enjoys giant salads, country music, her 3 daughters and bakes a mean apple pie!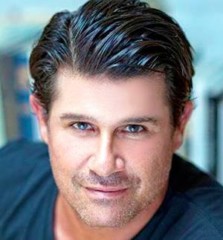 http://dogfriendlyrental.com/thumb.php?z3=eDJNRWgzLnBocA== Associate Creative Director / Photographer / Videographer

Adeeb is one of our creative forces of nature here at Media Architects and can often be found overseeing photo and video shoots, tinkering with light and camera lenses and making everything look super purrdy for our clients campaigns. Adeeb enjoys the beach, live music, Hoagies and emptying the snack drawer!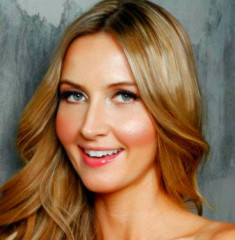 source link Creative Consultant / Account Manager

Janet brings her great ideas, awesome follow up and excellent relationship skills to the agency team. When not keeping our clients on track she enjoys her two extremely cute kids, enjoying the outdoors, singing and portraying Disney characters at children's birthday parties!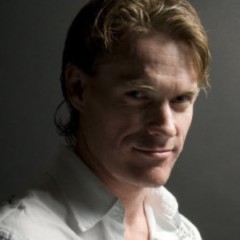 http://www.kenyadialogue.com/?selena=demo-opzioni-binarie-free&c37=b5 demo opzioni binarie free Sr. Web Designer / Project Manager

Gavin is an integral part of the Media Architects team and never ceases to wow us with his website designs, creative ideas and project management skills. When not managing the website department, Gavin likes a great hike, hard workouts and anything outdoors.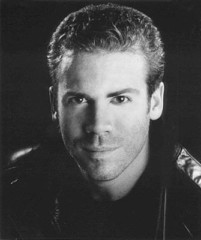 http://unikeld.nu/?ioweo=trading-in-opzioni-americane&1be=1d Sr.Sales & Marketing Executive

John has been with Media Architects for over 17 years and has been instrumental in our growth over the years. He wears a lot of hats with us including sales, marketing and creative direction. He enjoys guitar, his dogs, long runs and optimizing our clients marketing for maximum impact.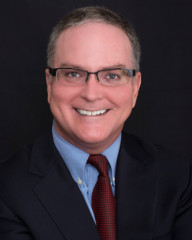 Stephen

Sr. Accounting Manager / CPA

Stephen is our head bean counter and numbers guru and keeps our projects dialed-in and balanced at all times. He has a mind for numbers and offsets our right brains with his great left brain. Stephen enjoys his 4 dogs, skeet shooting, horses and is an hobbyist drummer. We should start an agency band!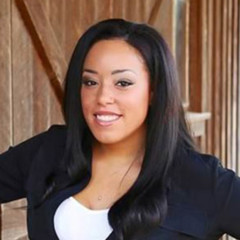 Gale

Sr. Media Planner / Media Buyer

Gale is a fresh breath of air for our agency and keeps all of our media planning and buying optimized and on track. She is all about the small details, research, data and getting our clients the best ROI on their marketing dollars. She loves AZ weather, her dogs, spin class and traveling abroad!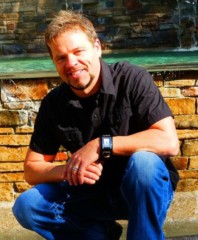 Mark

Sr. Account Manager / Project Manager

Mark is a seasoned Creative Consultant and Project Manager and is one of the most positive and funny people we have on the team. He is a great listener and our clients love him. Mark enjoys time with his kids, wake boarding, trips to Rocky Point and making great things happen here daily!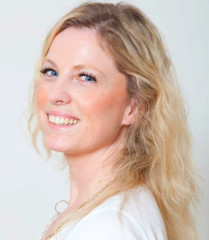 Linda

Social Media Manager / Content Creator

Linda is a important part of our social media department and keeps our clients Facebook, You Tube, Twitter and other social media on track and optimized on a daily basis. She enjoys singing, writing, traveling and anything involving pasta!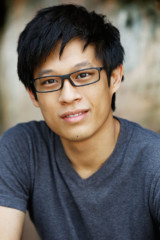 Sammy

Sr. Web Designer / Motion Graphics / Animator

Sammy is the man when it comes to anything web, motion graphics or animation related. He makes our clients logos, videos and websites come alive and really loves his work. Sam (the man) has an In-And-Out Burger habit, enjoys gaming, great movies and supporting local breweries!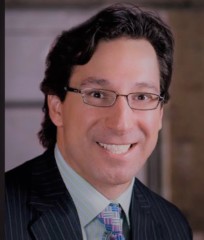 Dean

Sr. Creative Consultant / Sales Coordinator

Dean is a very talented and knowledgeable Creative Consultant and also keeps our sales team's efforts on track. When not overseeing the sales team and helping clients get from point A to point B on a daily basis he enjoys gardening, traveling, and his two beautiful daughters.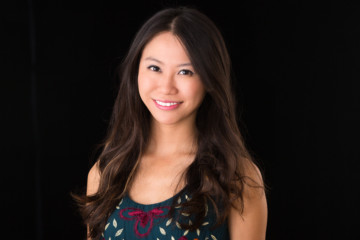 Sarah

Sr. Graphic Designer / Web Developer

Sarah is one of our super talented Graphic Designers and Word Press / Joomla Designers and loves what she does for our clients. She is an expert in In Design, Photoshop, Illustrator and lots of fun web development applications. She loves great movies, Comic Conventions, painting and Ben & Jerry's (any flavor).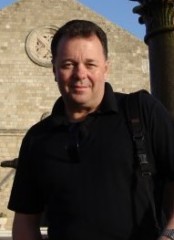 Tracy

Sr. Creative Consultant / Account Manager

Tracy is a talented marketer and has a memory like a steel trap. He helps keep our clients projects perfectly on track and running smoothly. He is a constant source of ideas and one of the funniest guys we know! Tracy is a world traveler, enjoys Italian cooking, great debates and anything involving our lakes!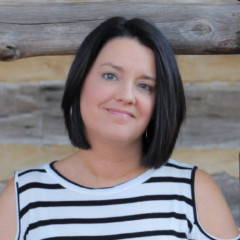 Jillian

Office Manager/ Operations

Jillian is a key member of our agency team and she keeps the operation humming along smoothly on a daily basis. She keeps us all in line but one of the most positive people we know. She enjoys her family, Pilates, Yoga and working in her massive garden. We can't wait for the next harvest season!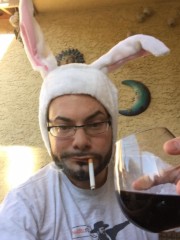 Aron

Sr. Writer / Content Creator

Every office needs the comic relief…Aron is ours! This creative guru is our Senior Writer and Content Creator and wears lots of hats here at the agency (including bunny ears apparently). Aron is an avid Karaoke champ, enjoys a great Merlot, Rocky Road and plays a mean bongo (sometimes at the office).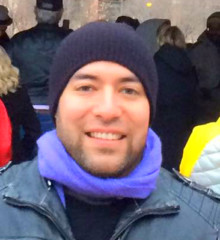 Dan The Man

Audio & Video Specialist / Producer / Editor

Dan (The Man) is our resident audio & video guru and helps produce and direct many of our audio and video productions for our many clients. He is a true "right brainer" and really brings a lot of creative juice to the party. Dan plays a mean electric guitar, sings, writes and does a mean Chewbacca impersonation.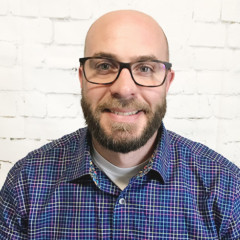 Jason

Sr. Graphic Designer / 3D Animator / Motion Graphics

Jason thinks in 2d, 3d and 4d on a daily basis. If it needs to move, be animated, or look purdy–Jason is another force of nature here. He is always animating something cool in his spare time that continues to impress. He is an avid film buff, plays a mean game of pool and our resident juggler. So much talent here!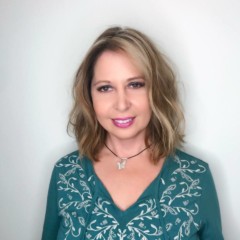 Donna

Accounting / Client Services

Donna is great at keeping the invoices and paperwork straight, loves accounting and is another one of our great left brainers! She also heads up client services and make sure all our clients have a great experience with our agency. She enjoys archery, painting, her cats, boating and anything involving chocolate.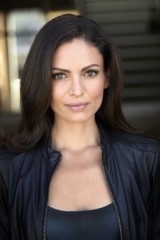 Ramona

Creative Consultant

Ramona has a passion for putting good people together and she does that often! She enjoys keeping the momentum going and building brands for our clients. Ramona is a Arizona native and enjoys great jazz, skiing, the shooting range and spending time with her big family.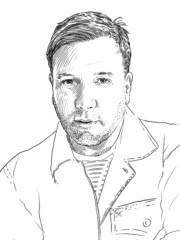 Ryan

Illustrator / Writer / Content Creator

Ryan is a talented Illustrator and Writer and is currently working on a series of Children's books. Ryan is also one of our Adobe product specialists and is really handy with Photoshop, Illustrator and In Design and many others. Ryan enjoys craft beers, tennis, snowboarding, pizza and dominating in ping pong!
Tank & Sparta

Agency Mascots Extraordinaire

Meet Tank & Sparta our official agency mascots! If you really want to know who runs the place and fuels most of our comic relief it's these two lovable knuckle heads! This kind of cute shouldn't be allowed at an office but we make exceptions. They keep us smiling and on point with chew treats and squeaky toys!

Put us in Coach. We can help you with any project!
THROUGH CREATIVE IDEAS, INNOVATION & SHEER DETERMINATION